Welcome to Roman Media
Roman Media, LLC is a fully integrated creative design, advertising and publishing agency. From screenprinting to video production, content development to guerilla marketing campaigns, Roman Media, LLC offers a wide variety of services to help take your project to the next level.
With over ten years of experience in the industry, we take great pride in our attention to detail during every step of the creative process to ensure that your goals are realized. Whether it be logo design, corporate branding or television commercials, our committment to your marketing goals remains a top priority.
Roman Media LLC can make it happen.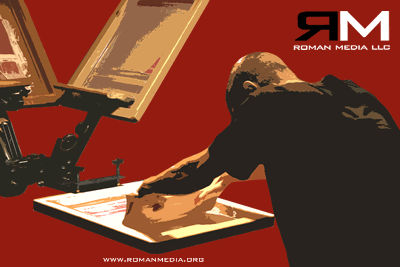 .